I'm a project manager and around 2010 I discovered Scrum; this was a real game-changer. Although I had quite some experience with PRINCE2 projects and other Agile methods, when applying Scrum it all came together. We had amazing results like doubling a team's velocity (!!). The greatest achievement however is to work as transparent as possible, and thus gaining the client's* trust. We grew into a mature project environment where different departments work together to achieve the best possible results. Very inspiring.
*I could have said 'business' here, but I hate referring to 'the business' implying that IT is not part of the business.
Since a couple of months now, I decided to start working as a freelance contractor; you might want to hire me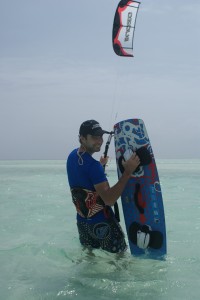 Of course my life is not just about managing projects or mastering Scrum. Being a real Dutchmen I like watersports or just being around water.
I'm crazy about kitesurfing but also like to tour through the Amsterdam canals in our original Viking open lifeboat.
These pastimes are quite different but both fun ways to blow off some steam after a day's hard work.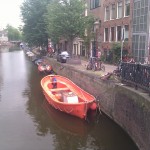 See you on the water? 😉